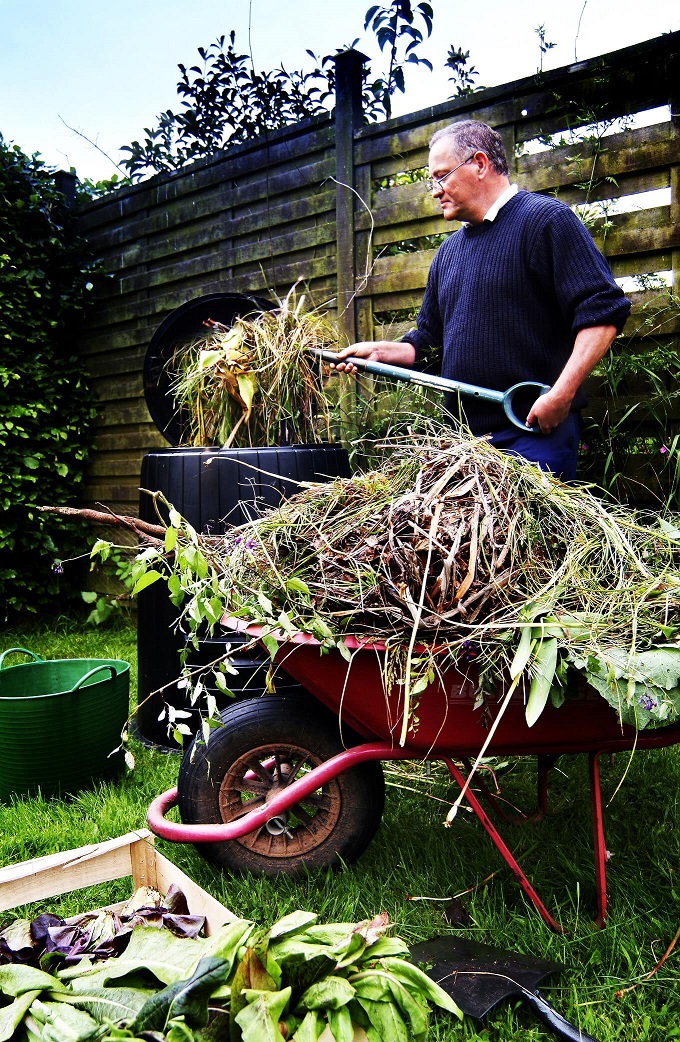 How to benefit your garden and save money with home composting.
P R E S S R E L E A S E
22 August 2023
Cut, clip and compost!
With summer gardening in full swing don't let all that hard work go to waste.
Use all those cuttings and clippings to create fantastic home compost that could save you money and benefit your garden.
Composting for just one year can save greenhouse gases equivalent to all the carbon dioxide produced by a kettle for one year, or a washing machine for three months.
So instead of throwing away your garden waste have a go at setting up your own composter and be ready to harvest the results next spring to help give your plants or vegetables a flying start for free!
Abi Reid is Community Education Liaison Officer based at the award-winning BDR Waste Treatment Facility in Manvers which diverts 97 per cent of Barnsley, Doncaster, and Rotherham general household waste from landfill.
"The end of summer can generate a lot of green waste as we tidy our gardens and veg plots and prepare them for autumn and winter," said Abi.
"Rather than throw the cuttings away why not compost them and turn them into plant food for next season. Not only is home composting a great way to recycle garden waste but it can save people money on fertilisers too.
"If you would like to find out more about the different ways to compost your garden waste check out the Waste Less South Yorkshire website which contains lots of information and helpful tips."
For more information visit the Waste Less South Yorkshire website at wasteless-sy.co.uk and campaign posts can also be found by searching #SouthYorkshireComposts on social media.
Popular composting methods include:
Plastic compost bins
This bin is ideal for beginners. They are available at many DIY stores and some Councils even offer a discount when buying them. These types of bins are used for composting garden waste as well as some food waste such as vegetable peelings and apple cores.
Hotbins
Although the initial costs of these bins are higher than other systems, waste decomposes at higher temperatures and a higher speed (30-90 days in comparison with 6 months plus for other composting methods.) They are about the size of a wheelie bin and the process is all self-contained.
Wormeries
These types of bins are great for small scale composting of kitchen waste. Worms break down food quickly to produce a nutrient-rich liquid that when diluted with water (10 parts water to one part liquid) can be used as a fertiliser.
Wooden compost bins
This method of composting requires a large amount of space but can compost large quantities of material. The bin itself is relatively inexpensive and can be built using old wooden pallets or scrap timber.
Note to Editors: The waste treatment facility at Manvers processes around a quarter of a million tonnes of leftover waste a year from 345,000 homes across Barnsley, Doncaster, and Rotherham, turning it into useful products rather than sending it to landfill.
For further information contact Abi Reid on 07814 302297 or abi.reid@renewi.com.